Name History of Salamieh


There are different theories about the origin of Salamieh's name, some of them are:
Salamias: This is the name it was known for at the Romans, Greek, and Palmyrian times. It is said that the name came to perpetuate Salamias battle between the Greek and Persians, which Greek won on 480 B.C. Some say it took the name of the Catholics Bishopric, which existed in that area at the Akkadian times.
Salam Ma'a: which means in Arabic (a hundred saved).
Yakoot Al Hamoye mentioned in his book (Mo3jam Al Boldan) that the name "Salamieh" came from Salam Ma'a compared to the hundred men who escaped from the Al Mo'otafeka and came to Salamieh and build it.
Sail Ma'a: which means (water flow). Because of Salamieh's geographical location, it was exposed to floods and water overflow coming from the mountains that surrounded it.
All of the above reasons may sound logical, however most researchers agreed on Salamias.



Hamam(Roman Bathhouse)
Columns of salamieh's old castle
old mail box
Architecture

images sent by Yammen Farha
Image from google search
image from google search
image from google search
shmeimis
Friends of Salamieh.com:
Thank you Loay Shakra for sending Shmeimis picture which is at Salamieh's main page.
Thank you Zeus, Nova, Hanan, Khaled, Ghareeb, Annour, Ruba, Zura, Aloshi, Hasan, Salmonie Tiger and Dr.Salmonie, Abbas, Eihab Al Debiat, Lilian and all the people who post messages...you are all wonderful.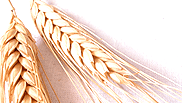 Salamieh is an agricultural city. It is one of the best syrian cities in producing grain, cotton, onion, and olives. It has the only onion's factory in Syria, where onion is dried up, packaged, and exported to all Arab countries.
Shmeimis citadel: located at the north west of Salamieh city. Some of its ancient monuments are: a trench that surrounds the citadel, a wide opened well, and some watchtowers. The name of the citadel derived from the name of the Roman Leader "Shmesghram". It was rebuilted by the Ayyoubian on 1320. Only ruins remain telling the history of this citadel....
to the east of the castle and on the top of one of Al Ala's mountains' series, Gorgeious monastery exists, which nowadays called Al Khoder . Parts of Al Khoder basaltic spiral columns, and decorated walls still exist.